Skip Navigation
Website Accessibility
Guest amenities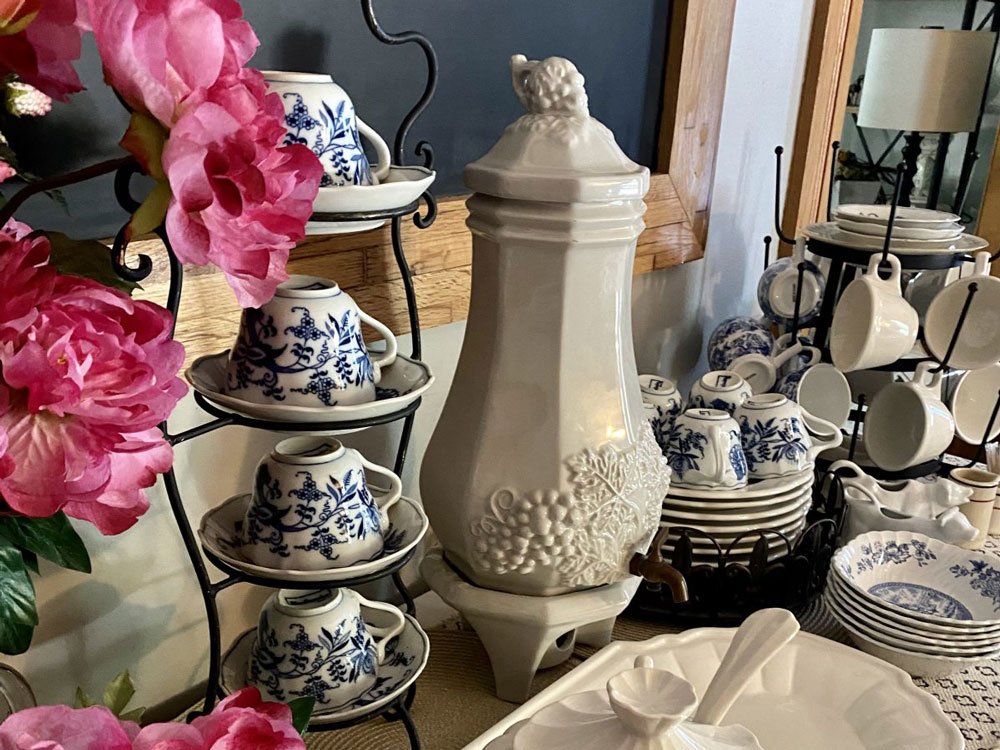 We believe in creating a memorable experience that you'll talk about for years to come. This is why we provide first-class guest amenities you won't find anywhere else.


Room Amenities (located in each guest room)


Local toiletries (shampoo, conditioner and lotion)
40" flat screen smart TV (All rooms except Full Room)
Streaming services (All rooms except Full Room)
Iron/ironing board
Hair dryer
Fresh linens/bedding
Fresh towels/washcloths/hand towels
Free high-speed internet (Google Fiber)
Bed & Breakfast Guest Amenities

A full hot gourmet breakfast is served each morning with farm-fresh eggs, meats, dairy, fresh scratch baked goods, French roast coffee, juices, and even dessert (yes, dessert with breakfast!)
Check-in welcome wine and cheese (or soft drink)
Dietary restrictions options - gluten, dairy, sugar-free, vegetarian, vegan
Refrigerator with sodas and bottled water are available all day
Keurig station stocked with coffee, cocoa, and tea
Fresh fruit bowl and treats for snacking
Free onsite parking (3 spots) Additional Parking one block

We believe
in creating the best dining experience by using local and seasonal ingredients like pasture raised meats, eggs, and dairy. Fresh local produce is seasonal, but always featured in a cornicopia of abundance. If time allows, we offer a warm welcome with a glass of wine and cheese plate. We also offer to upgrade with an evening meal (based on availibility and 24 hour advance notice). After your nights stay, a lavish breakfast awaites you with warm fresh baked goods, savory entree's, fresh fruits, juices, Scotty P's Browning House blend coffee, fresh dairy creams, a delectable dessert.
Rotating Breakfast Entrees
Belgine Waffle Bowls - with a variety of sweet and savory fillings
Frittada Rosette, with bacon, cheese and vegetable
Buttermilk biscuits with housemade sausage gravy
Crispy pork belly with blueberry pancakes and maple syrup
Stuffed baked french toast, stratta, and quiches
Pancakes, muffins, banana or zuccini breads
Grits with Carved Ham and Eggs
Menu items change daily- please call ahead for any special dietary requests, we will do our best to accommodate your needs.
Sweets and Treats
Crepes with meyer lemon curd and clotted cream
Pies - peanut butter, pumkin, boubon pecan and chocolate, pear crisp, cherry cheese, chai peach, custard,
Cheesecake and "Vegan Cheesecake"
Viennese almond torte
Chocolate torte with berry sauce
Cookies, scones, pizelles
Pana cotta, Tiramisu, Banana Pudding, and pot's o'creme
Chocolate or carmel fondue with fresh seasonal fruit